September 11, 2022
The new release will bring more convenient way to add Feed/RSS channels. Until now, to add a news feed you had to enter its name, and find the URL of such a feed. In the new approach, you only need to know the address of the site from which you want to download news. By pasting this address in the window for adding a new feed, Keepmark itself will try to recognize all the information. However, if the site does not have its own RSS/Atom feed, Keepmark can try fetching news from the page based on the headlines. The new component also shows a preview of the selected source so that you can verify what news is published for each available source.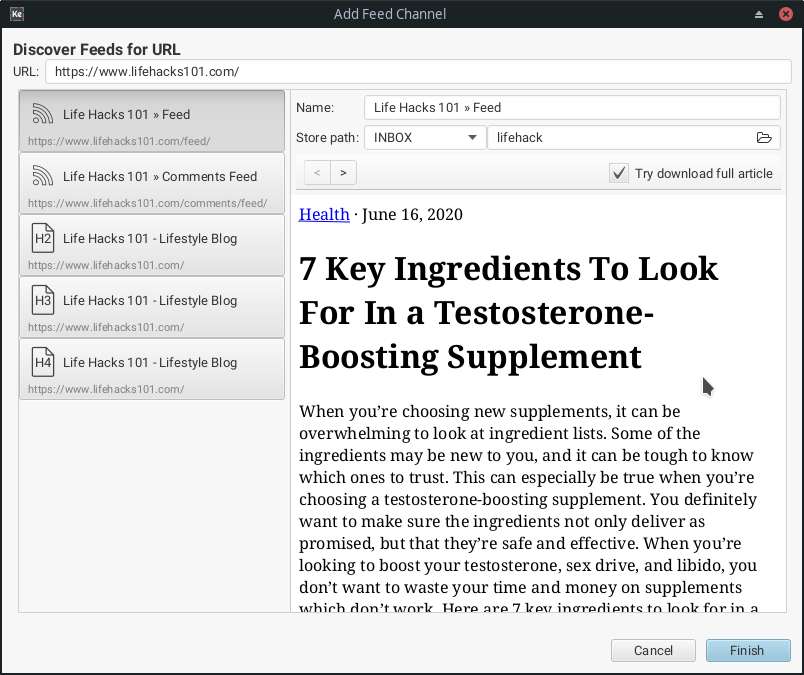 Discovering news based on headlines is still in a fairly early stage. Nonetheless, I decided that it's worth adding and making such functionality available already, as it can be helpful especially for sites that don't have their own RSS/Atom feed.
With the "Try download full article" button checked, it's also possible to see whether you'll get better results when trying to download the full text than when downloading only the text provided in the feed itself - until now, you've had to run a first sync to verify whether such a setup would be satisfying.