March 26, 2023
A little faster this time than last, but with a little less new features - Keepmark 1.43.0 is available since today. In this release I've introduced a new minimalist document list view, and to make it easier to configure the view - a new menu for its administration. I've simplified the management of deleted documents a little by introducing the ability to view them by deletion session, along with the ability to restore documents that have been deleted in a given session. There have also been some minor improvements.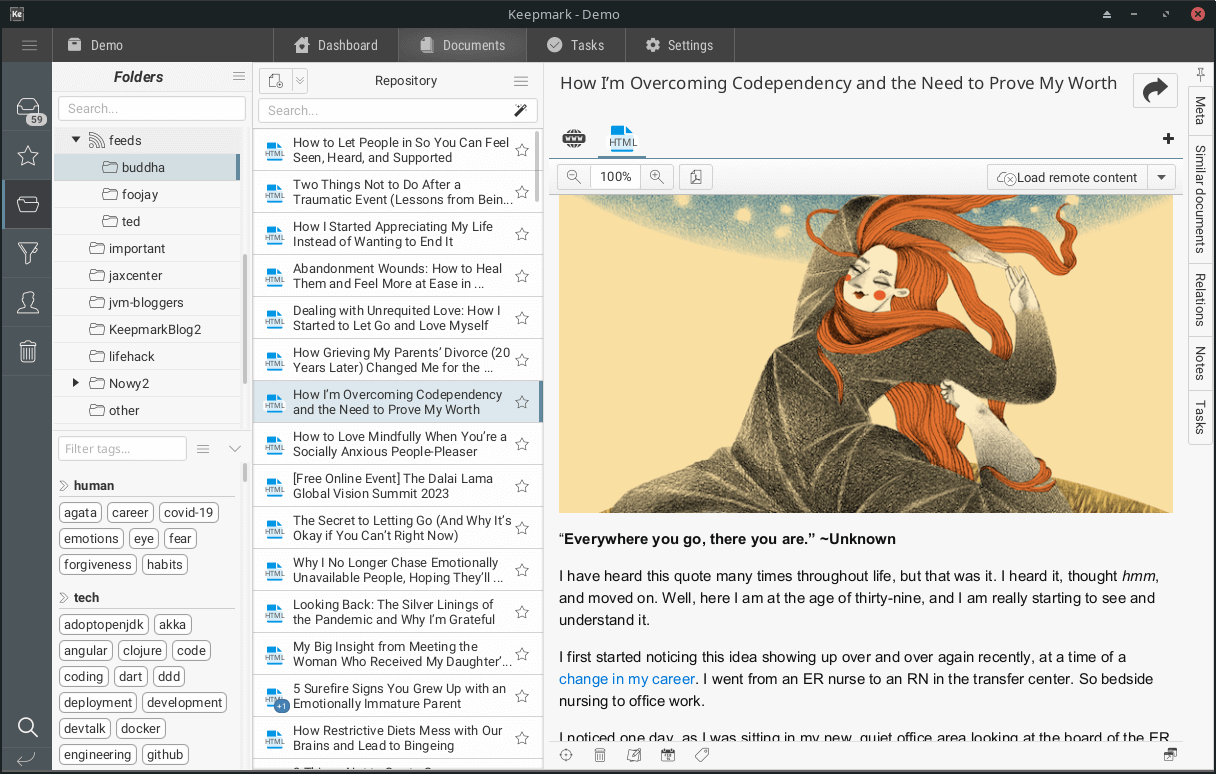 Below is a list of some additional improvements:
The release includes improvements related to opening Tasks in a new window - among other things, you can now mark a task as completed from this window.
I have improved the mechanism of re-indexing documents at the start of the application to shorten the process even further.
Improvements in the preview of audio/video files especially for Windows - files are now correctly released after the preview, so there shouldn't be any problems with e.g. deleting or renaming them.
I've introduced more asynchronous actions - so the app interface should run a bit smoother.
I've fixed downloading images (for Feeds and Bookmarks) if its address started with // (without the indicated http/https protocol).
Keepmark 1.43.1 update
Date: 2023-07-07
Fix for saving phone number for Persons
Fix for drag and drop Task on Project (assign Task to Project)
Fix for editing entry in ActivityFeed
Fixes in opening document in the new window under Windows 11