February 14, 2023
As of today, the new Keepmark 1.42.0 is now available for download. I won't hide the fact that I wanted to release a bit more changes in it than what went into it, but I haven't released in a while, so it's a good time to share what has been done so far. The main new feature is the introduction of a "context" for working on a document, where the document we are working on remains in our view, and independently of it we can browse the other documents in the repository - as you can see in the attached screenshot.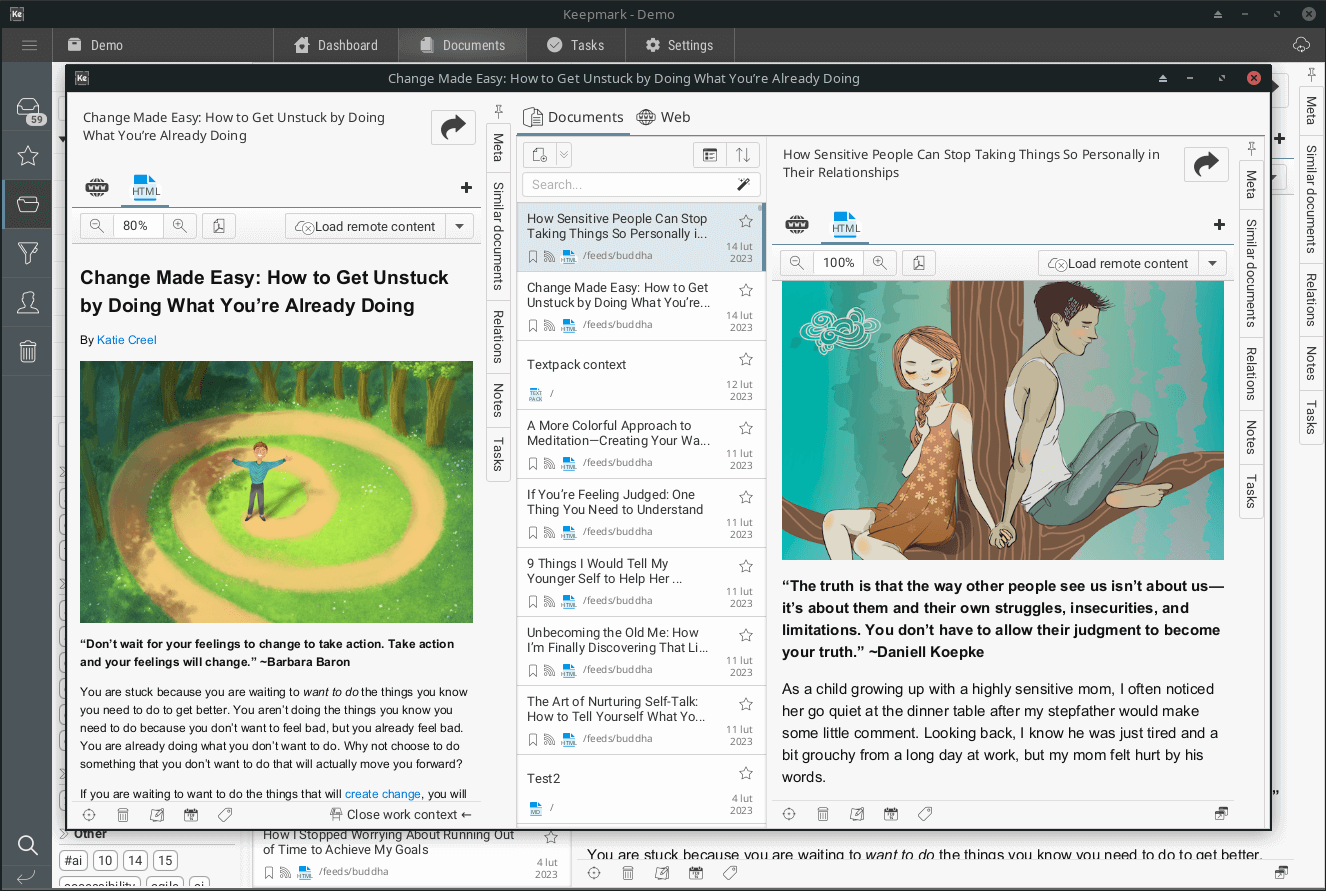 As I mentioned in an earlier post, I wanted to use a different "Web" view here - instead of a standard browser, present the pages in the form of documents, without unnecessary styles and formatting (something like Gemini protocol browsers). Nevertheless, it seems to me that the current solution still provides some value, so I decided to release such a version without increasing the waiting time for it.
In addition, the release includes a number of smaller fixes - mainly around the markdown/textpack editor and performance-related fixes. Among the new things worth mentioning is the appearance of a "progressbar" for selected task views (e.g. projects). It allows to present the progress of tasks for a given view.
Feel free to download the new version.