June 26, 2022
The new Keepmark will introduce the ability to quickly create documents. This is one of those things I've been missing when I need to quick note my things without figuring out how I should name it. I've already added some improvements in this direction - such as a button that will put the current date as the title of the document. This (seen in the screenshot below), is the next step in improving adding own notes.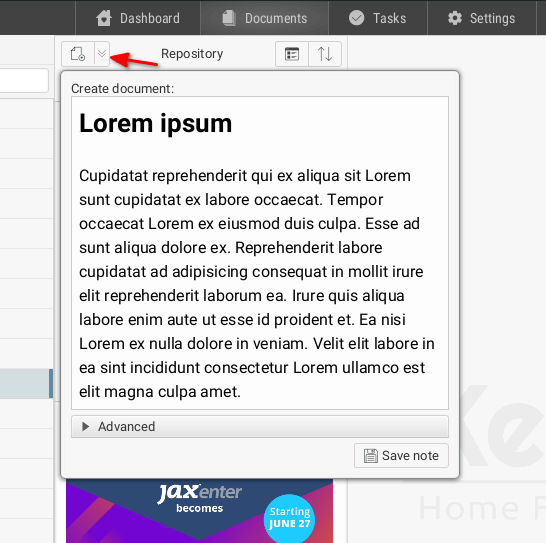 The window will not only appear in the list of documents - you will also be able to quickly create documents when inserting internal links into the body of a note, and when adding relations to the documents.
Depending on if there is only a link or other text content, Keepmark will decide if the document should be added as a bookmark or as a note. To be honest, in the future I would like this mechanism to replace the standard window for creating a new document, but for now I don't have a solution how to do it (the window which was there so far has a bit more possibilities, and I don't want to make too much chaos by adding many buttons or tabs in this view).