July 28, 2020
And once again I can announce a new release of my application - Keepmark 1.21.0. Those who are watching the posts on my blog, probably already know that the work on this release was mainly focused on the Tasks module, which was published in the previous release.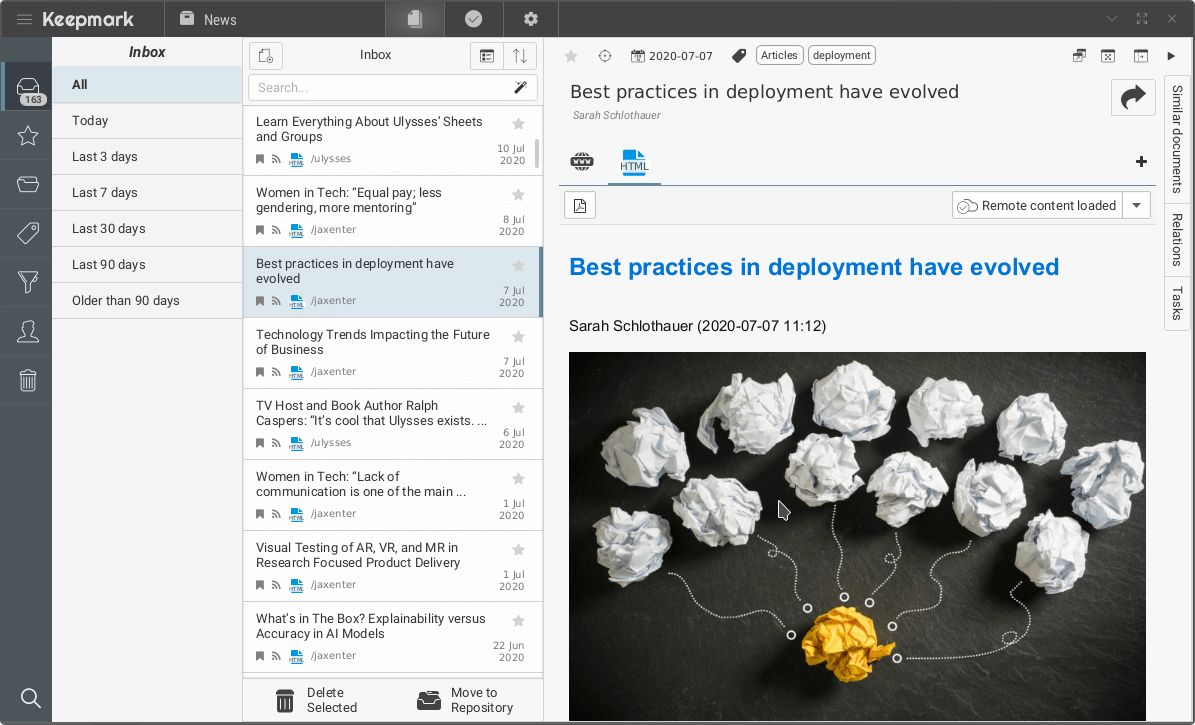 The main changes (going from the most visible ones) are:
Introducing a new application menu
Introducing relations between Tasks and documents
Introduction of task lists to projects
There are also some minor fixes in the release due to found bugs (e.g. fixes in the drag-n-drop mechanism or adding counters to the Task menu). So I encourage you to test the latest version of the product and buy the application.