June 30, 2020
In the current release I focused mainly on the work on a new module - Tasks. Tasks have been separated from the documents module so that they don't mix with them, but kept in one application to make the work easier for you. As part of my work on the Tasks I also introduced a little different concept of side menu.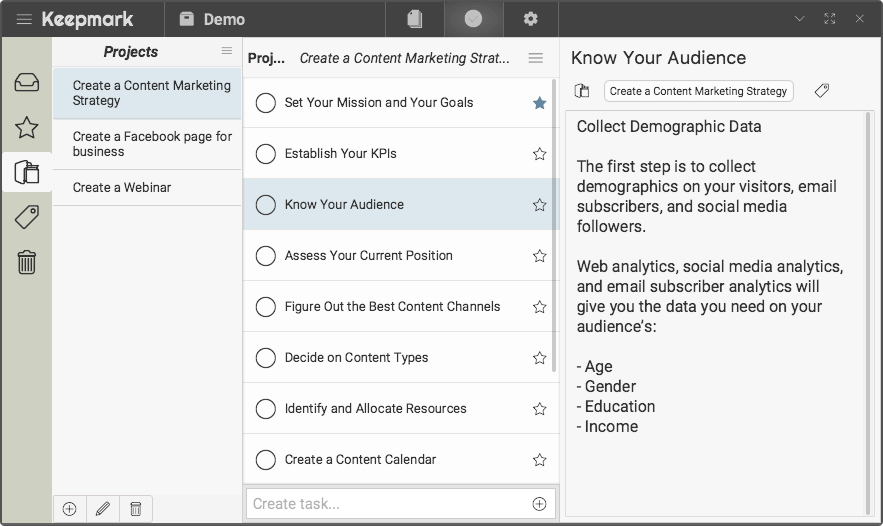 In order not to be overwhelmed by too many tasks related to different topics, I introduced a Project Mechanism. Each task can be assigned to many projects, and those not yet assigned to any will be in a shared Inbox.
Here is a short tutorial on how to use the new Tasks Module.
While working on the application, there were a few improvements also related to documents. There was changed the mechanism of tags and defined filters, and also improved the file indexing engine.